CARE uses our voice to advocate for the poor, help women, men, girls and boys claim their rights and address poverty's underlying causes.
Last year, 21 delegates – including members of Congress, corporate partners and journalists – traveled with CARE to Haiti, Liberia, Ghana and Uganda to see the lifesaving benefits of U.S. foreign assistance. Writers from the Associated Press, Reuters and Babble.com published stories about the trips.
CARE advocates sent 23,000 e-mail messages to their members of Congress urging them to co-sponsor the Paul Simon Water for the World Act. This bill will use existing funds to strengthen accountability for water and sanitation work and provide clean water and sanitation to families.
CARE Bangladesh staff visited Congressional offices representing six states to share details about SHOUHARDO, a U.S.-funded food security and gender empowerment program in Bangladesh that has dramatically reduced child stunting rates and improved nutrition for children and families. An editorial in the Christian Science Monitor praised the impact of the program.
More than 150 CARE advocates from 35 states visited 153 Congressional offices in March as a part of the 2012 CARE Conference & International Women's Day Celebration as part of CARE's National Conference and International Women's Day Celebration. The advocates urged their members of Congress to continue supporting the international affairs budget.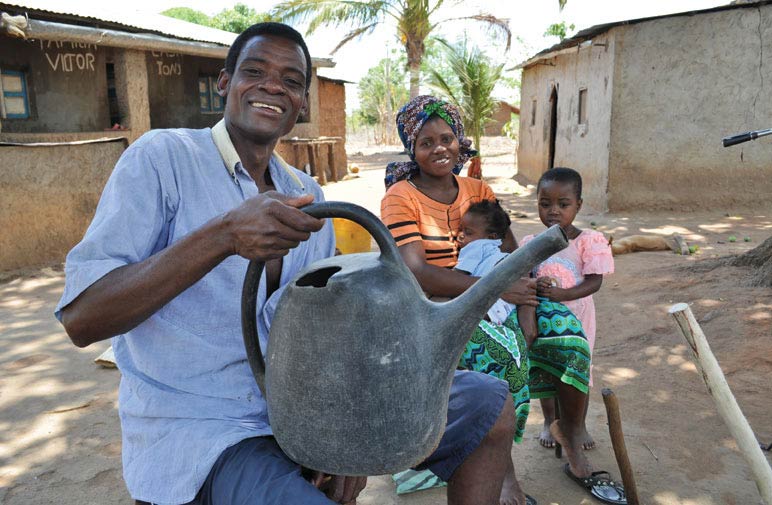 In July, the Senate passed the Farm Bill with important reforms championed by CARE. It increases the efficiency and effectiveness of U.S. international food aid with reforms such as using food aid dollars to support local farmers
and markets.
An additional 120 million women worldwide will receive contraceptives thanks to $4.6 million in commitments raised at the Global Family Planning Summit. CARE released the report Women's Lives, Women's Voices, which focuses on addressing inequitable gender and social norms, strengthening systems of governance and accountability and ensuring women's reproductive health needs are adequately met.
CARE and the World Wildlife Fund (WWF) launched the first-ever CARE-WWF Alliance Summit to examine new pathways for development and conservation. The Coastal Communities initiative of the CARE-WWF Alliance works with communities and partners at the local, national and regional level to secure a healthy marine ecosystem along the coast of East Africa. We have engaged with more than 10,000 coastal households since 2008.   
CARE released the Women and Transition in Afghanistan report in advance of the Tokyo Conference on Afghanistan to highlight the importance of recognizing the rights of women and girls and improving access to basic services, including health and education. The report was well received by senior government officials in the United States, Europe and Japan.

In May, the Center for Strategic and International Studies, CARE and the World Affairs Council of Atlanta hosted the Summit on Sustaining U.S. Leadership in Global Health and Water. Sen. Johnny Isakson (R-Ga.) gave the keynote address and UPS President of Customer Solutions Jim Coughlan participated. This event highlighted the vibrant partnerships among government, businesses, nongovernmental organizations, universities and others that make Atlanta a center of excellence in global health.
For the second year, CARE partnered with the Global Poverty Project for the Live Below the Line campaign to increase awareness, funds and political will to combat global poverty. Individuals committed to standing in solidarity with the poor by living on $1.50 a day for five days.

Photo Credits: Middle: Faith Amon/CARE Right: David Rochkind/CARE, Amanda Lucidon/
CARE, Erin Lubin/CARE